IDEMIA and Bosch announce global partnership to unleash the potential of the biometric access control market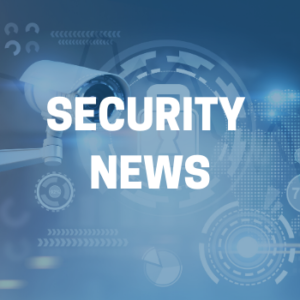 Biometrics
Business thread
IDEMIA, which provides augmented identity solutions, announced a global partnership with Bosch Building Technologies to "tap into the growing market for biometric access control".
According to market analysts Omdia, the market, which is currently valued at $ 1 billion in 2021, will grow to $ 1.4 by 2024, double the growth of traditional access control systems.
This booming market would come from a growing number of companies understanding that for their security, they can no longer rely solely on simple identification badges, which can be cloned or simply stolen.
Biometrics, based on personal, physiological and "tamper-proof" characteristics, are believed to provide the highest degree of certainty that the person entering the door is a genuine authorized employee.
Bosch Building Technologies offers a software solution that manages various Bosch security subsystems such as access control, video surveillance, fire alarm, public address and intrusion systems on a single platform – the Bosch Building Integration System (BIS).
In order to add a biometric layer to BIS, Bosch has selected two of the IDEMIA terminals:
MorphoWave, a terminal claimed to be able to scan and verify four fingerprints in less than a second using fast, simple, and non-contact wave motion of the hand
VisionPass, an advanced facial recognition terminal combining 2D, 3D and infrared cameras with IDEMIA's facial algorithms.
The two terminals are said to combine high biometric accuracy, speed and convenience with a fully contactless user experience, while working with sanitary masks to accommodate COVID prevention policies. IDEMIA terminals are already integrated into the BIS platform and most suppliers of gates and turnstiles.
"Bosch stands for quality and reliability. We want to offer innovative and fascinating solutions, as our slogan "invented for life" indicates. When our customers are going to deploy biometric terminals for their security, they will be installed for years, so we want to offer them the best option, "says Gregor Schlechtriem, Senior Vice President Bosch Building Technologies Business Unit Access & Intrusion. "Idemia is therefore the right partner for us because of its technological expertise and its quality and performance proven in the field. "
"We are delighted to start this global partnership with Bosch," commented Yves Portalier, EVP Biometric Devices and Automotive at IDEMIA. "The combination of our biometric devices with the BIS platform will constitute a solid offer for companies looking for a high level of security and comfort of use. "
Subscribe to the weekly IFSEC Global newsletter
Get the latest news, updates and expert advice on fire and safety delivered straight to your inbox with IFSEC Global's essential weekly newsletter. Subscribe today to ensure you are never left behind by the rapidly changing industry landscape.
Register now!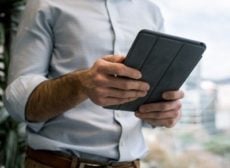 Related topics