Postal mail is said to be a surefire way to inform patients of plans to retrieve data from GPs, but the UK government will not engage.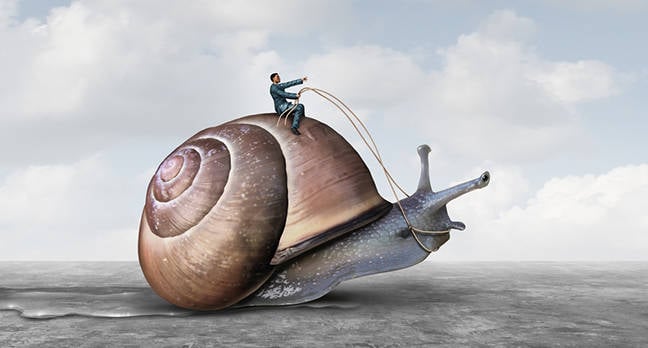 The British government has refused to commit to sending a letter to 55 million patients in England informing them of its intention to extract their medical data from the computer systems of general practitioners.
In a single session of the Parliamentary Committee on Health and Human Services, Lord Bethell of Romford, Under Secretary of State for Health, twice refused to agree to write to patients individually to explain how the use and distribution of their data would change under government plans, and what their rights would be if opted out.
The lack of communication with patients about their data rights has been one of the main criticisms of the program to extract patient data from general practice systems and keep it central for what the government describes as purposes. planning and research under plans first announced in May.
Critics of the General Practice Data for Planning and Research (GPDPR) argued that communication had been limited on NHS Digital's website, barely the internet's most popular landing page, a few tweets and a downloadable poster for general practitioner offices. Initially, patients had had just over six weeks to understand the program and their opt-out rights by the July 1 deadline.
This week, NHS Digital, the non-ministerial government body that manages the program, agreed to move that deadline for the second time. Among other commitments, he said he will not siphon data from general practitioners until an "engagement and communication campaign has raised public awareness about the program, explaining how data is used and the choices of doctors. patients ".
But Lord Bethell would not commit to sending a letter to every patient under this program.
"We have to start in sequence with the health system itself and we have to talk to GPs and the health system. I'm not ruling it out; I'm saying I'm not ready to commit to it today. . I want to figure out what we need to do to actually gain patients. I am not convinced … a letter is the thing that is going to make the difference. "
He said the letters could be an "awkward form of communication" for engaging patients. But activists argued that with millions of people without regular access to information online, a personally addressed letter is the best way to make them understand the changes and their rights.
With a flurry of criticism from the medical profession leading to the program's first delay in June, Lord Bethell admitted that "it is frustrating that we have started on the wrong foot".
But he argued that due to the pandemic, the program was born under "difficult circumstances".
The new approach would mean that there were no deadlines set for when NHS Digital would extract the data, but would instead work on "mutually agreed-upon tests" with GPs, as described in the statement announcing the second delay.
Lord Bethell, who has twice lost the election to become a Member of Parliament, took the opportunity to present what he sees as the 'opportunities' for the UK economy in sharing medical data.
Asked by committee member and Conservative MP Paul Bristow whether making the UK "a destination for clinical and scientific research" plays into his thinking when it comes to using patient data, the hereditary Conservative peer at the House of Lords said "overwhelmingly".
He explained that the UK had put the use of data and clinical research on the agenda of the G7 health ministers meeting in June. "Other Secretaries of State for Health of Developed Countries [were all] very envious of the opportunities in the UK… using the NHS as a platform for clinical research and innovation in therapies and devices, they all could see that the UK [is] fantastically placed for this: we desperately need to take advantage of this opportunity. "
When asked, Simon Bolton, acting chief executive of NHS Digital, said patient data had been leaked to private companies for marketing purposes. "We are not releasing data to sell it for marketing," he said. However, Simon Madden, director of policy and strategy at NHSX, the digital transformation body of the Department of Health and Welfare, said the NHS doesn't sell data but sometimes "we ask people to pay for … transaction costs ".
At the risk of getting bogged down in semantics, it's fair to point out that NHS Digital forwards data to companies that specialize in providing market access information to third parties, such as The register detailed.
Committee member Barbara Keeley, a Labor MP, pointed out during the session that Experian Marketing Services had access to the data.
Lord Bethell offered to provide the committee with more information on this transaction at a later date, but maintained that private companies were "not allowed" under their agreements with NHS Digital to use the data for security purposes. marketing. ®